With more than 150 years of experience in alloys and non-welded systems, we've streamlined the process to increase piping construction efficiencies while minimizing costs. Less waste, quality workmanship. That's our motto. 
Process & Utility Piping Services:
Piping Design: Our experienced engineers and designers utilize advanced software and industry best practices to develop comprehensive piping designs. We consider factors such as process requirements, material compatibility, pressure, temperature, and safety codes to ensure optimal system performance.

Material Selection: We assist in selecting the appropriate materials for your process and utility piping systems. Our team considers factors such as corrosion resistance, durability, and regulatory compliance to ensure the longevity and reliability of the piping infrastructure.

Piping Installation: Our skilled technicians and craftsmen perform professional piping installation with precision and efficiency. We follow industry standards and safety protocols, ensuring proper alignment, joint integrity, and support for all piping systems.

Utility Piping: CMS handles the installation of utility piping systems, including water supply lines, compressed air systems, steam lines, HVAC piping, and more. We ensure the proper sizing, routing, and connection of utility pipes to meet your facility's requirements.

Process Piping: We specialize in process piping for various industries, such as chemical, pharmaceutical, food processing, and manufacturing. Our team understands the unique demands of different processes and designs piping systems that optimize efficiency, cleanliness, and safety.

Piping Maintenance & Repairs: CMS offers ongoing maintenance and repair services for process and utility piping systems. We conduct routine inspections, preventive maintenance, and prompt repairs to ensure the long-term performance and reliability of your piping infrastructure.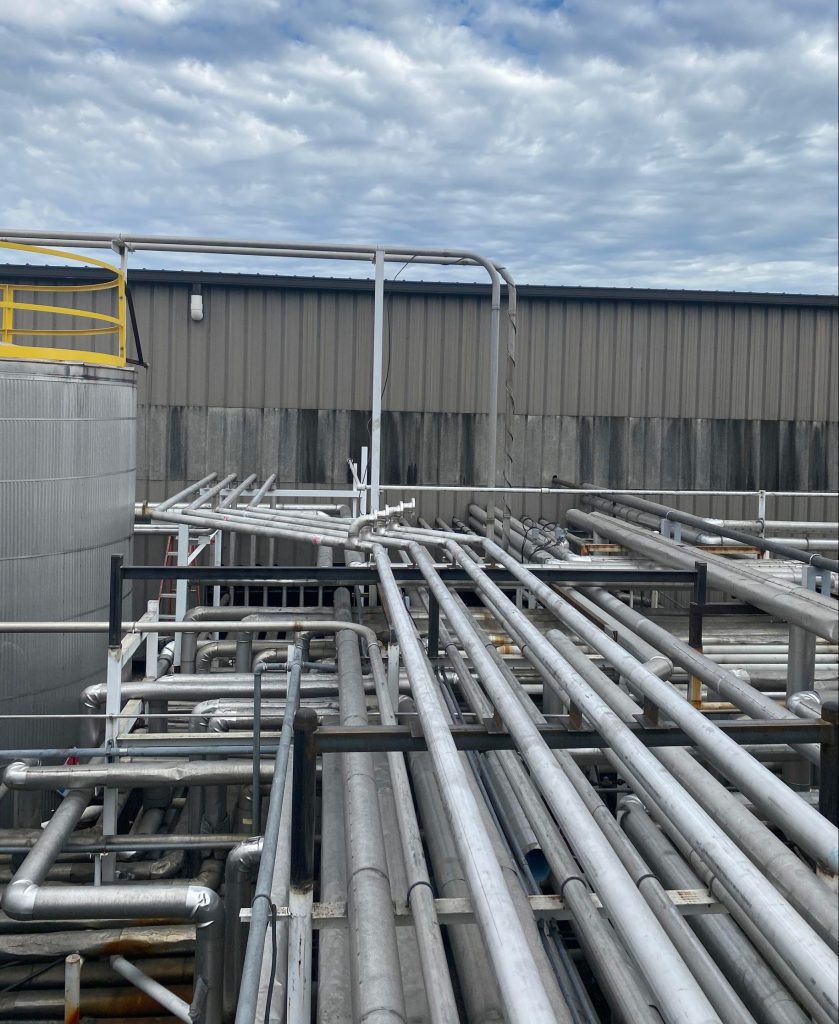 Why Choose CMS for Process & Utility Piping?
Experience & Expertise: Our team has extensive experience in designing, installing, and maintaining process and utility piping systems across diverse industries.
Compliance & Safety: We adhere to industry codes and safety regulations to ensure that your piping systems meet the highest standards of safety and reliability.
Customized Solutions: We tailor our piping solutions to your specific requirements, considering factors such as process parameters, facility layout, and future expansion plans.
Quality & Efficiency: We prioritize quality craftsmanship, utilizing high-quality materials and proven installation techniques to deliver piping systems that are durable, efficient, and low-maintenance.
Timely Execution: We understand the importance of meeting project timelines. Our team works diligently to ensure that piping installations and maintenance activities are completed on schedule. Explore Other Capabilities