For most of our clients, tanks and pressure vessels are the lifeblood of getting things done. Without them, production wouldn't be possible or get off the ground.

At CMS, we ship up to 14′ diameter prefabricated tanks that we will offload and set. For custom tank and vessel needs, we can construct to your specifications using welding that conforms to ASME Section IX and API standards.
At CMS, we specialize in the design, fabrication, and installation of tanks and pressure vessels for a wide range of industries. With our extensive experience and expertise, we deliver reliable, high-quality solutions that meet the most stringent safety and performance standards.

We understand that each industry and application has unique requirements when it comes to tanks and pressure vessels. That's why we offer custom design and fabrication services to ensure that our solutions are tailored to your specific needs. Whether you require tanks for storage, processing, or transportation, or pressure vessels for containment or reaction, we have the knowledge and capabilities to deliver the right solution for your industry.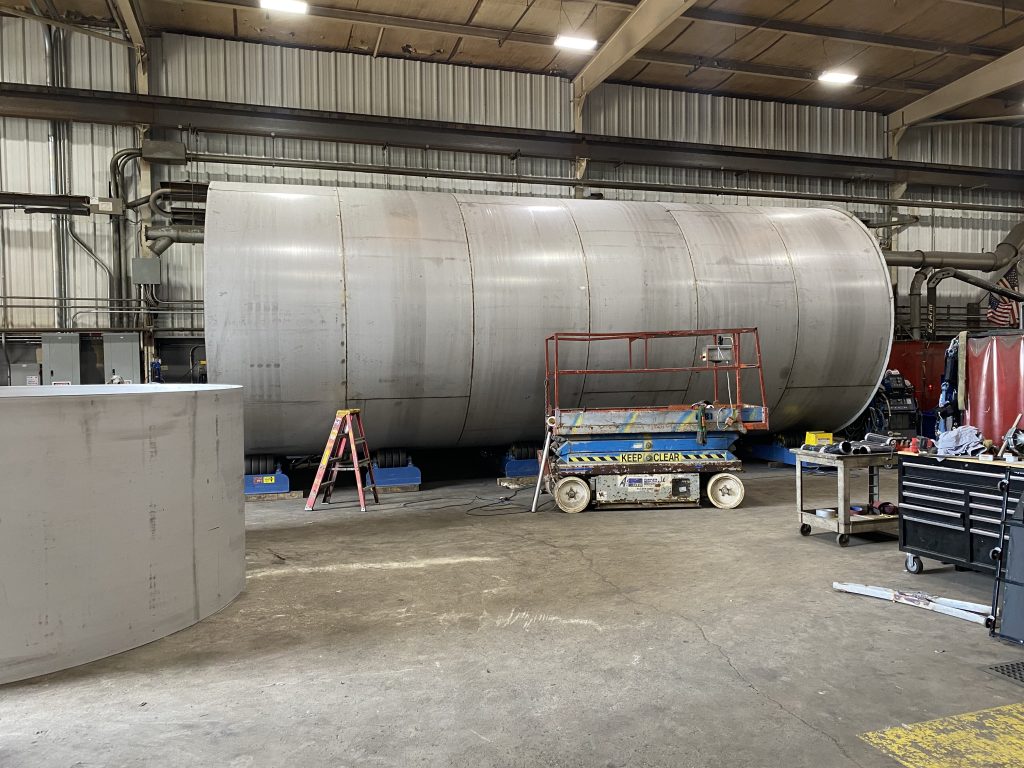 Benefits of Choosing CMS for Tanks & Pressure Vessels:
Expertise: Our team of engineers, designers, and fabricators has extensive experience in designing and fabricating tanks and pressure vessels for various industries.
Compliance: We adhere to the highest industry standards and regulations to ensure the safety and reliability of our tanks and pressure vessels.
Customization: We offer custom design solutions to meet your specific requirements, ensuring optimal performance and functionality.
Quality & Durability: We utilize high-quality materials and employ strict quality control measures to deliver tanks and pressure vessels that are built to last.
Support & Maintenance: We provide ongoing support and maintenance services to help you maximize the lifespan and performance of your tanks and pressure vessels.
Our Approach:
Consultation: We start by understanding your specific requirements, including the purpose, capacity, operating conditions, and any regulatory considerations for your tanks or pressure vessels.

Design: Our experienced engineers use advanced design software and their industry expertise to create detailed 3D models and engineering drawings that meet your specifications and comply with relevant codes and standards.

Fabrication: Our skilled fabricators utilize top-of-the-line equipment and materials to fabricate your tanks or pressure vessels with precision and quality. We follow strict quality control measures throughout the fabrication process to ensure compliance with the highest industry standards.

Inspection & Testing: We conduct rigorous inspection and testing procedures, including visual inspections, non-destructive testing, pressure testing, and leak detection, to ensure the integrity and safety of the tanks or pressure vessels.

Installation & Commissioning: Our experienced installation team ensures a smooth and efficient installation process, adhering to all necessary safety protocols. We provide comprehensive support during the commissioning phase to ensure the proper functioning of the tanks or pressure vessels.
Explore Other Capabilities